West End Suicide Prevention (WESP) is a diverse group of individuals from the west end of Marquette County who work to prevent suicide in the community. West End Suicide Prevention includes members from healthcare, law enforcement, schools, businesses, community members, non-profit organizations and others. We meet monthly to discuss ways to reduce stigma in our community, such as promoting educational events, attending health fairs, and participating in community events.
WESP also developed the LIVE Campaign. LIVE is a positive mental health campaign that encourages compassion and self-care in our communities. LIVE stands for LOVE yourself, INCLUDE others, VALUE life, and ENGAGE community. LIVE is making it's way around the UP. Learn more here. #LIVE906
Anyone can struggle with thoughts of suicide. If you or someone you know is in emotional distress call the National Suicide Prevention Lifeline for free, confidential, 24/7 support at 1-800-273-8255.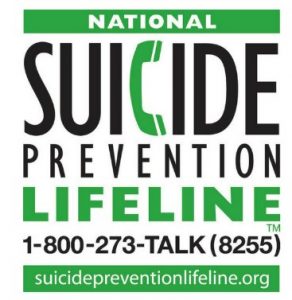 How To Get involved
There are many ways that you can get involved with suicide prevention in our community. You can attend WESP meetings — sign up below to be added to our email list. You can distribute suicide prevention materials around the area. Or you can attend one of the many suicide prevention courses in the community, many of which are free. You can put a
LIVE
yard sign or window decal at your home or place of business. You can carry the
LIVE
folded business cards with you and give to someone who you think might benefit from it. You can Like us on
Facebook
and
Instagram
and Share our posts. You can start a conversation with someone who is hurting. You can practice
LIVE
by LOVING yourself, INCLUDING others, VALUING life and ENGAGING the community.
Donate
You can make your online contribution below, or send your donation directly to:
Great Lakes Recovery Centers Foundation
97 South Fourth Street, Suite C
Ishpeming, MI 49849
Community Partners
A very special thank you goes out to all of the dedicated individuals that make WESP such an extraordinary group! None of this would be possible without you! We are a very diverse group that is able to learn from each other's unique skill set and background.
Marquette County Health Department
Community Foundation of Marquette County
TruNorth Federal Credit Union
Rotary Club of Ishpeming
Auto Value of West Ishpeming
Steward Sheridan
Kiwanis Club of Ishpeming
United Steel Workers Union No. 4950
Ishpeming Lions Club
Snyders Drug Stores
U.P. Home Health and Hospice
Pioneer Kiwanis Club of Greater Ishpeming
Bethel Lutheran Church Women
Marquette County Suicide Prevention Alliance
Marquette County Steelworkers Coalition
Special thanks to TV6 & Fox UP for creating the LIVE commercial. Thanks to our local printers including: Globe Printing, Loyal T's, Signs Now and Superior Design. And thanks to Border Grill and Venice Supper Club for donating certificates to be used for the LIVE campaign.