West End Suicide Prevention (WESP) is a diverse group of individuals from the west end of Marquette County who work to prevent suicide in the community. West End Suicide Prevention includes members from healthcare, law enforcement, schools, businesses, community members, non-profit organizations and others. We meet monthly to discuss ways to reduce stigma in our community, such as promoting educational events, attending health fairs, and participating in community events.
Anyone can struggle with thoughts of suicide. If you or someone you know is in emotional distress call the National Suicide Prevention Lifeline for free, confidential, 24/7 support at 1-800-273-8255.
Beating the Winter Blues
Beating the Winter Blues will be a first of its kind health fair on the west end of Marquette County – free and open to everyone. The health fair will be on February 2nd, 2019 from 11:00 AM – 2:00 PM at the Ishpeming Armory. A variety of local agencies will be at the event doing different activities such as, a simulated driving machine, Blender Bikes, Pet Therapy Dogs, and so much more! There will also be a variety of health and human service agencies handing out information about their services and sharing activities.
If you would like to sponsor the Beating the Winter Blues Health Fair please click
here.
If your agency would like to have a table at the event please click
here.
We are also looking for door prizes for the event. We would like to have something for everyone – men, women, adults, kids, and teens. We ask that door prizes have a minimum value of $20.
Snowman Building Contest
* Submissions must be in by midnight on January 27th.*
1. Contest is open to residents of Marquette County.
2. The snowman must be built using real snow in Marquette County between January 12th and January 27th.
3. Photos may not be edited in any way.
4. The person submitting the photo must have built the snowman or be the legal guardian of the person who built the snowman.
5. You may use props for your snowman.
6. This is a family friendly contest. Any photos that are not family friendly will not be entered into the contest.
7. To enter the contest, send a photo of the snowman to
wesp@greatlakesrecovery.org
by January 27th at 5:00 pm. Please include in the email your name, address and phone number. Staff members may verify the location of your snowman. If a child built the snowman, please include the child's name and state whether you are the legal guardian of the child. You will receive a reply email as your confirmation.
8. Voting will take place at the Beating the Winter Blues Health Fair on February 2nd. Each snowman will be attached to a container. Participants at the Health Fair will vote by inserting money into the appropriate container. The snowman that raises the most money will win.
9. The winner will be announced the week of February 2nd on social media. The winner will be notified by phone. The winner can come to the GLRC Foundation to pick up their prize for a photo opportunity or the prize will be mailed. The winning snowman will be featured on West End Suicide Prevention social media pages.
Thank you to our sponsors.
Youth Pack Sponsor: Upper Peninsula Health Plan
The LIVE Campaign
The LIVE Campaign is a positive mental health campaign to encourage self-care and compassion in our communities.
To love yourself means to accept who you are because there is only one you. You have a unique set of abilities that only you possess. To love yourself also means to take care of your physical, emotional and spiritual needs.
To include others means to understand that we are all different and that is a good thing. Everyone has their own individual talents and by working together we can make our communities a place everyone feels accepted.
To value life means to believe you have a purpose that only you can fill. Part of this purpose is to help both yourself and others. To value life also means to help others find their significance.
To engage the community means to come together to make a positive difference in the lives of others. We make a difference by having open conversations to reduce the stigma surrounding mental health. To engage also means to connect with others.
LIVE Week
During the week of September 9th, Hartman, Ishpeming, Negaunee, NICE and Republic schools are all going to take part in LIVE Week. Each day of the week, students will be asked questions that pertain to the LIVE campaign and what it means. At the end of the week, winners will be drawn from each school. All of the winners will receive LIVE swag, and one lucky winner from each participating middle and high school will also win a $25 gift card. Teachers will also be eligible to win prizes during LIVE week. Watch the
West End Suicide Prevention
Facebook page for more details about how teachers can win!
How To Get involved
There are many ways that you can get involved with suicide prevention in our community. You can attend WESP meetings -- sign up below to be added to our email list. You can distribute suicide prevention materials around the area. Or you can attend one of the many suicide prevention courses in the community, many of which are free. You can put a LIVE yard sign or window decal at your home or place of business. You can carry the LIVE folded business cards with you and give to someone who you think might benefit from it. You can Like us on
Facebook
and
Instagram
and Share our posts. You can start a conversation with someone who is hurting. You can practice LIVE by LOVING yourself, INCLUDING others, VALUING life and ENGAGING the community.
Window Decal and Yard Sign Pick-Up Locations
Greater Ishpeming-Negaunee Area Chamber of Commerce
910 U.S. Highway 41, West, Ishpeming
Great Lakes Recovery Centers
97 South Fourth Street, Suite C, Ishpeming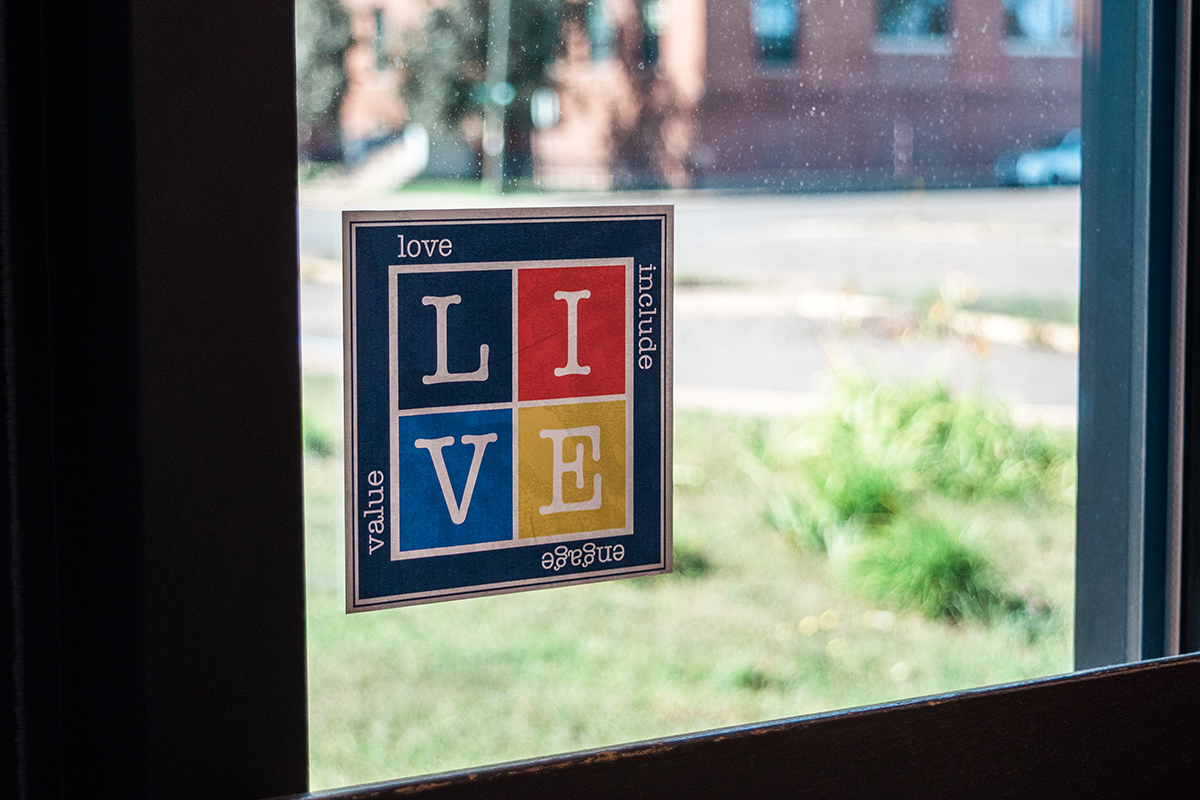 Community Partners
A very special thank you goes out to all of the dedicated individuals that make WESP such an extraordinary group! None of this would be possible without you! We are a very diverse group that is able to learn from each other's unique skill set and background.
Jason Chapman
Mary Franczek
UPHS - EMS Services
UPHS - Pediatrics
West End Fire and EMS Departments
Ishpeming Police Department
* If you would like to become a member of WESP, please request to be added to the email list.
Community Funders
West End Suicide Prevention and LIVE are made possible through help from these generous community funders:
Marquette County Steelworkers Coalition
Special thanks to TV6 & Fox UP for creating the LIVE commercial. Thanks to our local printers including: Globe Printing, Loyal T's, Signs Now and Superior Design. And thanks to Border Grill and Venice Supper Club for donating certificates to be used for the LIVE campaign.