Mental Health First Aid
What is Mental Health First Aid?
– Mental Health First Aid is an 8-hour training course that teaches you how to help someone who has a mental health problem or is experiencing a mental health crisis.
– MHFA is an evidence based program through SAMSHA.
– MHFA helps you know how to identify, understand and respond to signs of mental illnesses and addictions.
– MHFA teaches a five-step action plan to assess a situation, select and implement appropriate interventions and secure appropriate care for an individual experiencing a mental health problem.
For more information on Mental Health First Aid visit the website below.
Mental Health First Aid Website
The Mental Health First Aid Action Plan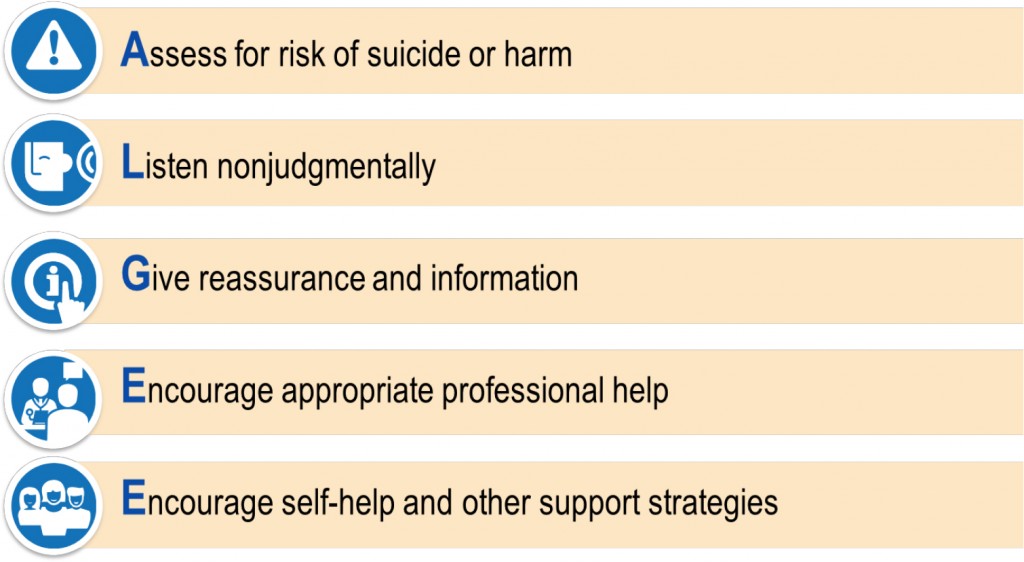 Why should you take it?
– To be prepared: CPR/First Aid training prepares you for medical emergencies, MHFA prepares you for mental health emergencies
– Mental illnesses are common: each year, 1 in 5 adults struggle with a mental illness that is significant enough to be diagnosed, but isn't
– You care: learn how to be there for a friend, family member or colleague
– You can help: people with mental illnesses often suffer alone – reduce the stigma
Register Now
Upcoming 2022 Adult Classes
May 25th, 2022 
FREE In-Person Adult Mental Health First Aid Class from 8am-4pm at Marquette-Alger RESA on May 25th, 2022.
Lunch will be provided. Space is Limited. Register Here Today!
Upcoming 2022 Youth Classes
Upcoming 2022 Classes for EMS Personnel
Mental Health First Aid for EMS focuses on the unique experiences and needs of firefighters and EMS personnel and is a valuable resource that can make a difference in their lives, their coworkers' and families' lives, and the communities they serve. The virtual class consists of a 2 hour self-guided portion and a 4 hour virtual class. EMS Classes are funded by Beyond the Save. More classes will be offered if there is demand. Contact Brooke Tharp for more information at btharp@glrc.org or 906-228-9699, ext 1002. The courses are free for Upper Peninsula EMS/ first responders and the Northern half of downstate Michigan EMS/ first responders.
* Please sign-up for 'Waitlist, In-person Classes' or 'Waitlist, Virtual Classes' to be notified of upcoming courses.
Registration is FREE, however space is limited for each course.